Become a Digital Nomad in Bucharest
Live in a place close to the sea
Learn more about Bucharest
Bucharest is a buzzing city with great opportunities for career development
Enjoy and have fun
Bucharest has a lively nightlife scene with numerous bars, clubs, and restaurants
Become a Digital Nomad in Bucharest, Romania
Bucharest is a buzzing city with great opportunities for career development and that is why it is becoming a popular
destination for digital nomads. It can be a great choice for those looking for an affordable European city
with good infrastructure, one of the fastest internet speeds in Europe, and plenty of cultural and recreational activities.
Let's see some benefits in detail
Cost of living
Bucharest is one of the most affordable European capitals, making it an attractive destination for digital nomads. Accommodation, food, and transportation costs are generally lower than in other European cities.
Safety
Romania is one of the safest countries in Europe. Its crime rate is low, and most people enjoy a stress-free residency. Of course, It is always advisable to take basic precautions and be aware of your surroundings.
Good internet infrastructure
Good internet infrastructure
Bucharest has great internet connectivity, and there are many coworking spaces and cafes with free Wi-Fi that are ideal for remote workers.
Transportation
Bucharest has a well-developed transportation system, especially the metro network makes it really easy to move around the city at a low cost.
Social life
Since Bucharest is the biggest and most important city in Romania, it has a lot to offer in terms of social life, you will never get bored!
International community
Bucharest is home to a growing number of ex-pats and digital nomads, creating a vibrant international community.
Cultural Activities
Bucharest has a rich cultural scene, with many museums, art galleries, and historical landmarks to explore.
Nightlife, concerts, and festivals
Nightlife, concerts, and festivals
Bucharest has a lively nightlife scene with numerous bars, clubs, and restaurants with traditional foods from all cuisines and cultures. Also, some of the biggest concerts and festivals are organized there.
Digital Nomad Kits for Romania
Pay and take care of your needs as a Digital Nomad with our kit.
Pay and take care of your needs as a Digital Nomad with our kit.
Share your photos by using #guideforeigners
Romania's capital is an intriguing combination of culture, history, and architecture but so many fun things to do as well!
Here are only some of the best things to see and do in Bucharest
Explore the Palace of the Parliament
It is the largest administrative building in the world and a symbol of the communist era in Romania. It has over 1,000 rooms and is home to the Romanian Parliament.
Visit the Village Museum
An open-air museum featuring traditional Romanian architecture and village life. It is located in Herastrau Park and is a must-visit for anyone interested in Romanian culture.
Stroll around the Old Town
The historical center of Bucharest, filled with beautiful 19th-century buildings, churches, and cobbled streets is a great place to walk around with many cafes, restaurants, and shops.
Walk around the city and admire the impressive buildings
Bucharest is known for
its architecture, including the Arcul de Triumf, the National Museum of Art of Romania, and the Romanian Athenaeum.
Take a taste of the nightlife
Bucharest has a lively nightlife scene, with many clubs, bars, and restaurants to choose from. Make sure to try the local cuisine which is delicious and diverse, with influences from neighboring countries and cultures.
Take a day trip
Enjoy a visit to the most famous castles in Romania, like the Peles Castle and Bran Castle. Bucharest is located in the center of Romania, making it a great base for exploring. Some more popular day trips include visiting the medieval city of Brasov or the fortified city of Sighisoara.
Attend a festival
Bucharest hosts many festivals throughout the year, including the Bucharest International Film Festival, the George Enescu Festival, and the Bucharest Jazz Festival.
Nature and outdoor activities
Bucharest is surrounded by beautiful parks, lakes, and forests that offer opportunities for outdoor activities such as hiking, cycling, and picnicking.
Available Kit to Establish a Company in Romania
Pay and establish your company easy and without a hassle.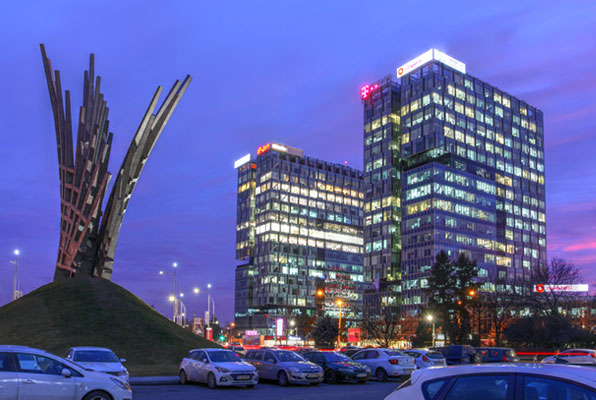 What we offer to our Partners in Bucharest
Romania offers a favorable business environment, offering several reasons why a digital nomad or a company might consider establishing a presence in Romania: 
10% discount on a number of places (bar restaurants, clubs, beach-bars, discos, piano-bars)
Quality-checked services (legal, rental, etc.)
A Logo strip with each partner's logo and information.