Thinking of moving and working from Cyprus? 
It's a good choice for digital nomads looking for a comfortable, safe, and affordable destination in Europe with a great quality of life.
Welcome to your guide for working remotely in Cyprus. Here you'll find all practical information on setting up, details of co-living and co-working spaces, and any service needed to start your life and business activities in Cyprus.
Become a Digital Nomad in Cyprus
Firstly, Cyprus offers a high standard of living with a warm climate, beautiful beaches, and a rich history and culture. The island is also relatively safe and politically stable, making it an attractive destination for digital nomads who value comfort and safety.
Cyprus has a growing community of digital nomads, with coworking spaces and other amenities catering to their needs. This can be helpful for those who want to network, collaborate, or simply socialize with other like minded individuals.
It is crucial to research the specific requirements and regulations if you are considering moving there as a digital nomad or remote worker. Cyprus has specific visa requirements and regulations that must be followed. Our associates are ready to help you with all of that.
Benefits of living in Cyprus
Τhe climate
Cyprus has a pleasant Mediterranean climate with mild winters and warm, sunny summers. This makes it an attractive location for people who enjoy outdoor activities and the beach lifestyle.
Favorable tax system
Cyprus has a favorable tax system, which is one of the reasons why it is a popular location for international businesses and investors. The country has a low corporate tax rate of 12.5%, which is one of the lowest rates in the European Union .
Cost of Living
The cost of living in Cyprus is generally lower than in many other European countries, which can be attractive for people looking for an affordable location to live and work from.
High quality of life
Cyprus consistently ranks highly in various quality-of-life indices, thanks to factors such as a good healthcare system, a high standard of education, and relatively low crime rates.
Multicultural society
Cyprus has a rich cultural heritage, with influences from Greece, Turkey, and the Middle East. This has created a diverse and multicultural society, which can be appealing to people who enjoy experiencing different cultures and meeting new people.
Good infrastructure
Cyprus has a good infrastructure, including modern airports, ports, and highways as well as a fast and reliable internet.
Business-friendly environment
Business-friendly environment
Cyprus is known for its business-friendly environment, with a well-established legal system and low corporate tax rates. This makes it an attractive location for entrepreneurs and startups.
Great Food
Cyprus has a diverse cuisine that is influenced by Greek, Turkish, and Middle Eastern flavors. The food in Cyprus is flavorful, healthy, diverse, and delicious, with a focus on fresh ingredients! Being an island, there is always a lot of fresh fish also. The wine is great as well!
Things to do
There is plenty of entertainment with great places for food, drinking, and dancing. You will also find a lot of things to do if you're interested in outdoor activities and culture. The beaches are stunning and there are several nature reserves to enjoy. Of course, there are plenty of historical sites as well.
Discover our Destinations
Buy your Digital Nomad Kit Today
Bringing your Business to Cyprus
Why have a business presence in Cyprus?
Cyprus is a strategic geographical location with a stable economic climate, straightforward immigration laws, an attractive taxation system, and a welcoming society!
Therefore, it is a choice for a digital nomad or a company to have a presence in Cyprus.
Let's see some of the main reasons:
The economic and political systems

are designed to welcome and encourage foreigners to settle in and reside as long as they want.

Strategic Location:

Cyprus's strategic geographical location provides a significant economic advantage. Its relatively short distance from Europe, Africa, and the Middle East positions the island as a gateway to new and exciting business opportunities.

It offers an attractive combination of a

favorable taxation system and the ease of setting up a business.
Bank account:

the process of opening a bank account is simple. Foreigners can easily open an individual bank account, and most banks offer clients several services and benefits such as: 

Submission of documents by email, No minimum start-up deposit, Low fees, Online banking solutions, Access to foreign currency ATMs in a large number of locations.
Low Operational Costs: Registration fees are low (in comparison with the EU) and to maintain your resident status, you only need to stay in the country for 2 months and not 6. These favorable conditions create low operational costs and a higher profit margin for your business.
Tax Benefits Cyprus has a low tax rate: Besides, its taxation system provides significant benefits for companies and individuals. On the other hand, permanent establishments and sales of securities can claim tax exemption on profits from overseas. To foreigners, Cyprus offers a corporate tax of just 12.5%. Individual income taxes are low as well. The only requirement is that you must be an established tax resident which means that all your income worldwide must be subject to the Cyprus taxation scheme.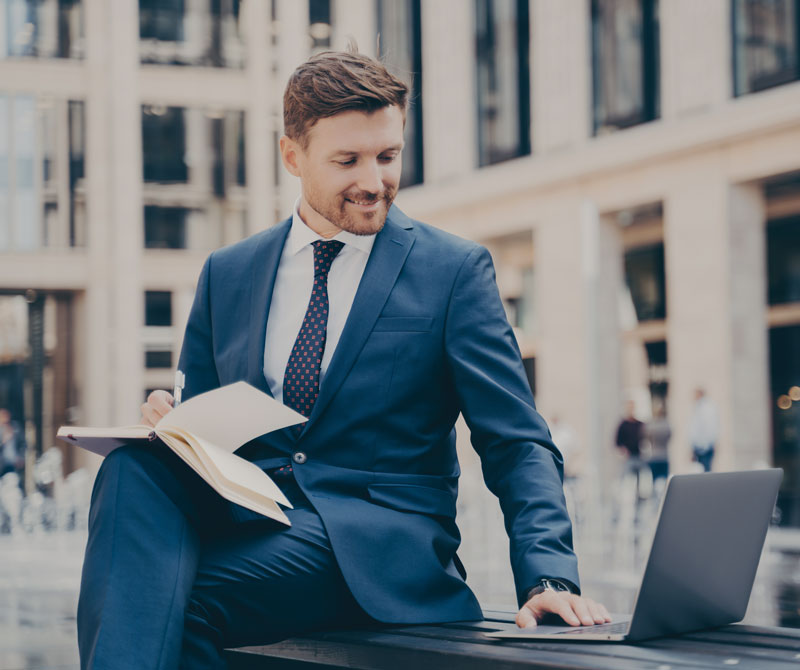 Specifically for nomads, in 2017, the Cyprus parliament voted for a Cyprus tax law amendment adding a second test – the "60-day rule" – for the purposes of determining Cyprus tax residency for individuals. An individual will be considered as a tax resident of Cyprus if the individual satisfies the new "60-day rule" for the tax year. 
The "60-day rule" applies to individuals who are in the relevant tax year: 
do not reside in any other single state for a period exceeding 183 days in the aggregate, and 
are not tax residents in any other state, 
reside in reside in Cyprus for at least 60 days, and 
have other defined Cyprus ties. 
The rules on taxation in Cyprus of tax resident non-domiciled individuals also apply to non-domiciled individuals who are tax residents under the "60-day rule
Setting up a company in Cyprus
Ease of starting a business:

Establishing a company in Cyprus can be easy, fast, and cheap. Generally, it takes around 5 days to set up a new business. However, you can also acquire an already existing one in a day.

Once you are sure you want to start a business in Cyprus,

you must decide which structure it should have. In Cyprus, you can register 3 kinds of company structure. They will depend on the type of business and the financial laws which are applied in the country: Sole proprietorship, probably the most straightforward business option for small businesses with a single owner, Partnership, either general partnership where each partner is liable for the business debts with private assets, or limited partnership where only one partner is liable for debts with his/her private assets, and Limited Liability Companies: These can be either private limited companies with a shareholder limit of 50 owners, public limited companies without a maximum limit of shareholders and whose shares are publicly traded or companies limited by guarantee. Though the last ones are the most regulated, they have the highest capacity to take in capital.
Cyprus's taxation system is beneficial to companies as the country has the lowest corporate income tax rate in Europe.
We are here to guide you through all of the above saving you time and energy for the creative part of your business!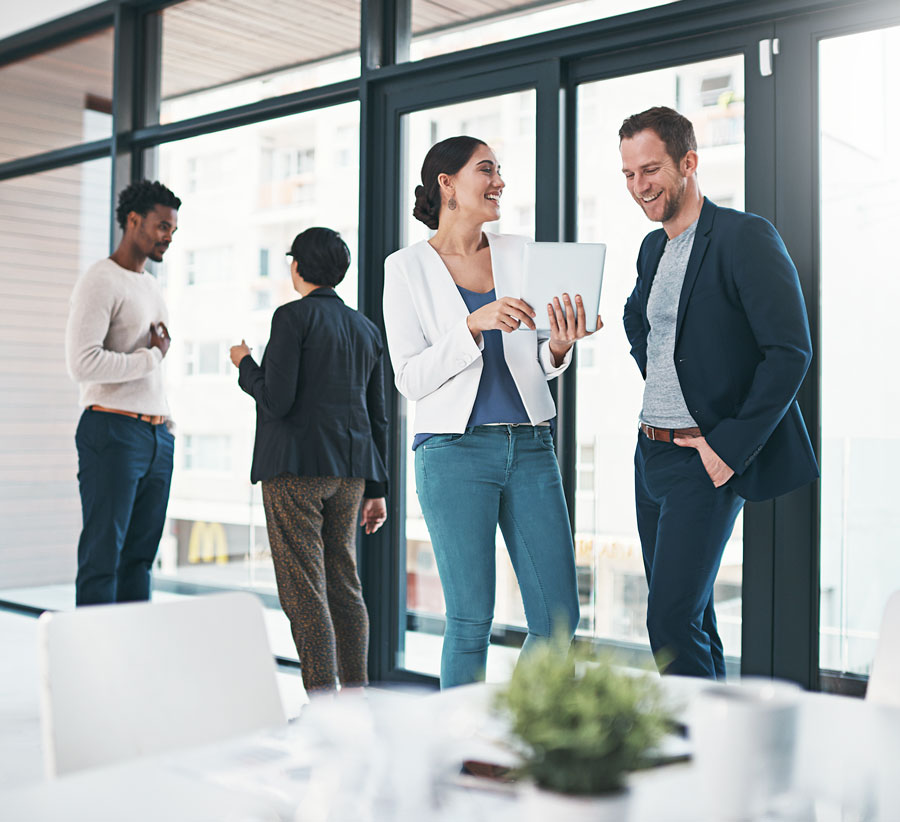 of the population speaks English
of the population are ex-pats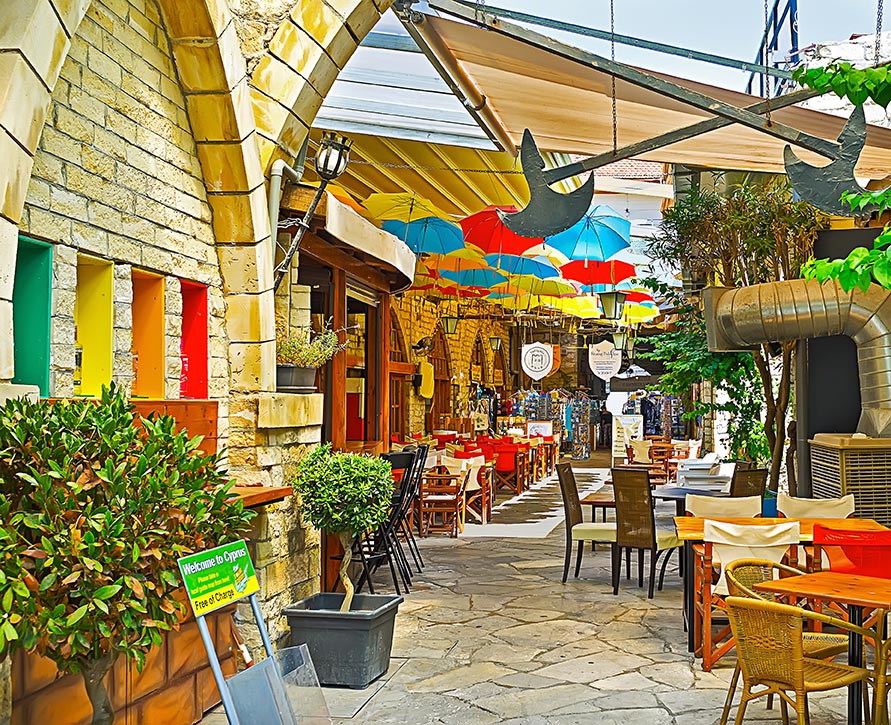 Cyprus is a beautiful destination with lots of attractions and endless choices for fun and outdoor activities all year long due to the amazing weather. Υοu will enjoy a vibrant nightlife scene in Cyprus with many restos, bars, clubs, and live music venues!
Cypriots are friendly and well-known for their warm hospitality. Visitors are usually welcomed with open arms and made to feel at home.
Cypriots have a siesta culture, with many businesses and shops closing in the afternoon for a few hours. which allows people to rest during the hottest part of the day and enjoy time with their families!
Cyprus invites people from all over the world to discover every aspect of its culture, traditions, and sights.
FAQs about work from Cyprus