Hello, welcome to our Digital Nomad Kits!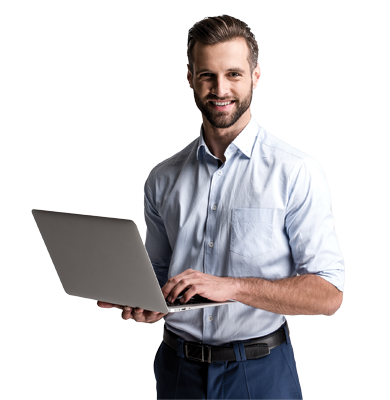 Don't skip this opportunity
Become a Digital Nomad
Moving to a new country broadens your horizons as you get to come into contact with new traditions and ways of living. Let us guide you through your new culture!
As a digital nomad, you have the flexibility to work from anywhere with a good internet connection. You can choose your own hours and work from locations that suit your lifestyle. Our kits can help you achieve that.
Benefit from cost savings
Our kits help digital nomads save money in countries with lower costs of living and lower taxes. This gives you the opportunity to grow your business activities with ease.
Growing community of entrepreneurs
We will help you connect with other like-minded individuals from around the world, which can lead to new business opportunities and collaborations.
What does the Digital Nomad Kit include?
Consultation*

Moving to a new country means adjusting to a new culture and learning new ways of moving around. We have our own experts to consult you in all needed aspects and ensure a smoother transition to your new country to make your digital nomad lifestyle more enjoyable and successful.

Find accommodation

Finding suitable housing in a new country can be challenging, especially if you're not familiar with the local market. Our housing and real estate experts can help you find safe and comfortable accommodation that meets your needs.

Address registration

Address registration is an important aspect of moving to a new country. We assist in establishing a legal address that will enable you to access important services such as healthcare or banking.

City Tour

Our city tour is ideal to get you oriented with the city, the local culture, history, and attractions. It can also be a fun way to meet new people and start building a social network!

Ιssuance of Residence Permission Card**

The issuance of a residence permit card is a process that allows you to legally reside and work in a foreign country. We will help you prepare the necessary documentation and navigate any language or cultural barriers that may arise We will take care of all the procedures needed for you to obtain a residence permit card.. This card will serve as proof that you are legally authorized to reside and work in the country.
Issuance of ID Card

An ID card may be required for accessing services such as healthcare or banking. The process for obtaining an ID card can vary depending on the country. Our local experts take care of the specific requirements and processes needed for you to obtain an ID card in your new country in order to avoid any legal or administrative issues that may arise from not having proper identification.

Issuance Tax Number

A tax number is required in order to pay taxes on any income you earn in the country you're moving to. The specific requirements and process for obtaining a tax number can vary depending on the country but our associates will make sure that you obtain a tax number and that you will be in compliance with all local tax laws and regulations.

Establish a company

Establishing a company in a new country can be a complex process, as it typically involves complying with local laws and regulations related to business formation and ownership. We take care of the establishment of your new company and ensure that you are in compliance with all relevant laws and regulations for a smooth and successful operation.
*In case of booking your accommodation through the broker, there will be an extra charge equivalent to the amount of the rent of the respective house.
** The residence permit card, refers to European citizens. Non-European citizens can apply in the contact form below and we will communicate for further elaboration.
Can't find what you need?
Feel free to contact us using the form below: